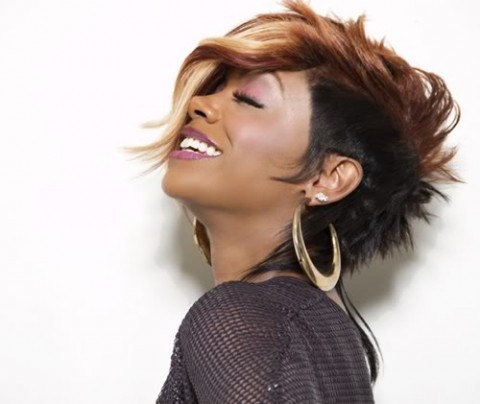 Kandi Burruss allegedly had a sexual relationship with Jermaine Dupri while signed to So So Def label. Jermaine was Xscape's producer & boss. After Jermaine Dupri found out that Kandi slept with a close friend of his. Kandi and Jermaine sexual relationship allegedly came to an abrupt end. Jermaine stop producing music for Xscape in retaliation. Which allegedly angered La Tocha, Tamika, and Tiny (Kandi's band mates) and ultimately led to the group demise (Kandi freaky ways & Tamika wanting to go solo caused the group to break up). Years later Jermaine also allegedly accused Kandi of sleeping with his father Michael Mauldin.
Xscape will never reunite because Kandi was rumored to have slept with her band mate boyfriend (one of the Scott sisters).
Kandi gets around
! She allegdly had sexapades with Usher, Gerald Levert, one of the twins from Jagged Edge, Ludacris, Sunshine Anderson (female rb singer), Rick Ross, Batman of the Green Bay Packers, Tiny (her friend & band mate), Pastor Troy, Ryan Cameron, Bow Wow (the song "Outta My System" was rumored to have been about Kandi), Fantasia (female rb singer), Carlos Emmons and music producer Shakespear (this is how she was able to write for Destiny Child). The list goes on but I'm too exhausted. The girl sexual history is like reading wikipedia (someone elses words not mine).
The truth about Kandi's baby daddy
(
Russell "
Block
" Spencer
)
. Block never claimed Kandi's daughter because he resided with his fiance and four children. Kandi was well aware of this prior to getting pregnant & sleeping with him. Block's fiance allegedly approached Kandi prior to her pregnancy. Kandi lied to her claiming she & Block relationship was "strictly platonic". Kandi was Block's late night booty call and suga mama. Kandi was rumored to have loaned her baby daddy money for his small business venture. Block severed all ties with Kandi shortly after her pregnancy. Kandi was rumored to have requested the loan be repaid in full, after being abandoned. The baby daddy refused to pay her back. Kandi later took him to court in a attempt to recuperate the funds, through her paternity suit. Kandi didn't want child support. She really wanted the loan repaid.
Kandi was AJ's suga mama. AJ was known for hustling women out of cash. AJ dated Kandi's band mate and friend Tiny. Tiny would pay AJ's living expenses and car note. AJ and rapper TI got into a fist fight over Tiny years ago. Kandi tries to down play AJ and Tiny relationship as friendly but it was serious. Kandi didn't mind dating her friend sloppy seconds. I guess she didn't mind since her and Tiny allegedly participated in threesomes together.
All of the following above are rumors & gossip. I don't need that trash box trying to sue me. Hope your tea cup runneth over.